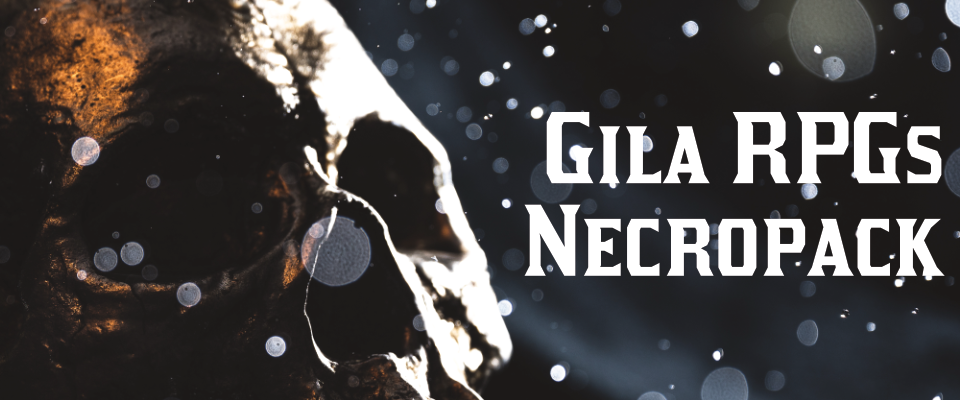 Necropack
Resurrection
This is the Gila RPGs Necropack! Three supplements for some of my previous RPGs, injecting them with a little life through the power of necromancy.
House Graves is a Seasons supplement, bringing a new House for the players to come from. House Graves oversees the complicated process of dealing with Fey death, and they do so with style.
The Necrothief is a new class for Score! Have you ever wondered what it would be like to rob a bank with a necromancer on your side? Wonder no more!
The Thanatonaut is a new optional class for LIGHT. These Beacons dance with death, and bring new Powers, and their own Tag, Cast, and Armor.
You'll need the core games in order to use these, so I made this free! I hope this inspires you to check out some older games, and maybe bring a little necromancy to one of your own projects.
Download
Click download now to get access to the following files: