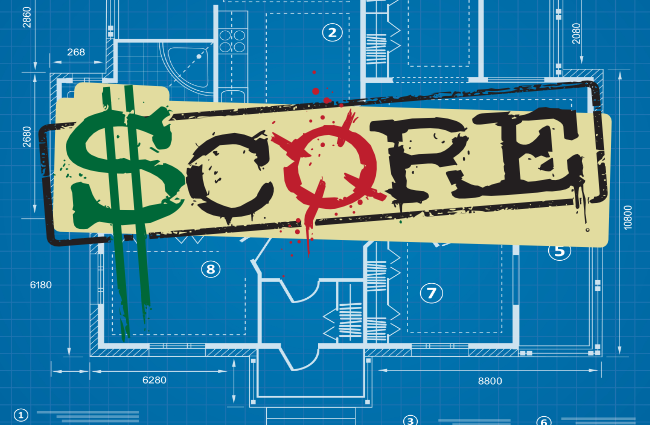 Score
Buy the printed version of the game here!
Recreate the thrill of modern day crime, where crews plan and execute big-time heists. But the best laid plans rarely work out the way you'd like. Work together to pull off the job before the heat gets too high, and you or your friends end up behind bars. Ready to make some money?

Score is an ENnie nominated rules-lite tabletop RPG designed for fast paced and high energy crime. This 36 page PDF contains the rules for play, character sheets, and tons of resources to generate a wide variety of heists. All you need are a pile of six sided dice, some character sheets, and a desire to steal some cold, hard cash.
Purchase
In order to download this game you must purchase it at or above the minimum price of $4.90 USD. You will get access to the following files:
Score Character Sheets.pdf
37 MB
Community Copies
Support this game at or above a special price point to receive something exclusive.
Community Copies
If you are in need and would like a PDF copy of score, please grab one, no questions asked. Every sale contributes more copies to the pool:
PDF sales add 1 copy
Printed Zine sales add 3 copies
Tips $3.00 over the asking price add 1 copy
Printed Zine
Get a printed copy of the Score RPG in zine format! 36 beautiful pages in black and white, sent right to your doorstep. Plus, you get the PDF free!
Price includes shipping for US buyers. Non-US folks, please add $5 to your minimum price to help offset the cost of shipping, thanks!