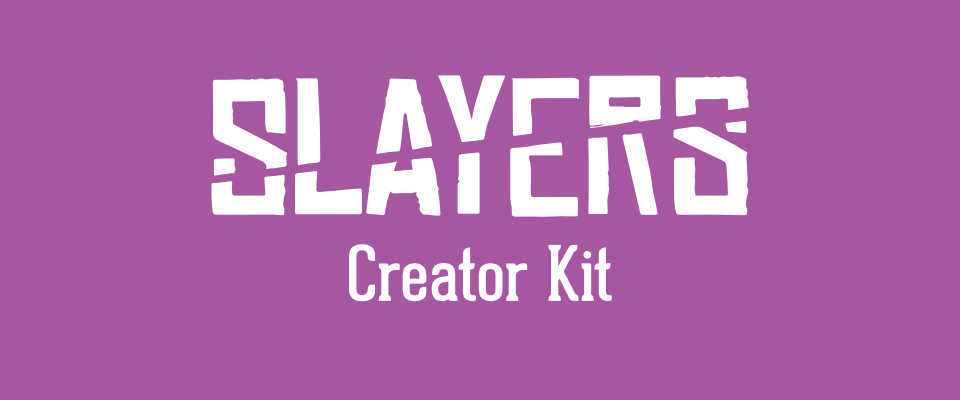 Slayers Creator Kit
This is the official, and entirely free, toolkit for creating your own content for the Slayers RPG.
The Creator Kit is filled with advice and guidelines for creating:
Classes
Monsters
Hunts
Hacks
It's also got lots of generally useful advice for GMs of Slayers!
In addition, you'll find templates you can use in multiple formats (Word, Affinity Publisher, and PDF). The templates use the official formatting of the book, but you'll also find printer friendly versions as well.
There are tons of creations out there that have used the Creator Kit.
You can see it in action with the Doctor class recently released for free!
Join the #SlayersJam right now and put the Creator Kit to use today!
If you do make something for Slayers, please reach out to me on Twitter @GilaRPGs. I would love to see what you come up with, and list your content in the official 3rd Party Collection that will be featured on itch.
Thank you for all of your support of Slayers, I can't wait to see what you build.
Comments
Log in with itch.io to leave a comment.
If nobody makes a slayers hack that turns it into a dating game than I will