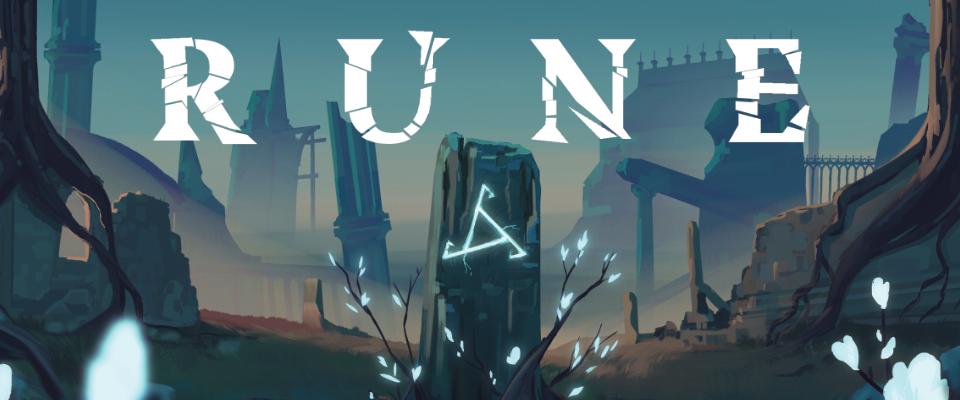 RUNE Quick Start Edition
A downloadable TTRPG playtest
Bind Fate
You are an Engraved. Cursed to wander the shattered world of Obron, you seek the power to take back control of your fate. Explore Realms, kill Rune Lords, and carve the power of runes into your very being.
What Is RUNE?
RUNE is a solo tabletop RPG being developed by Spencer Campbell of Gila RPGs. It is heavily inspired by the Soulsborne genre of video games, including Dark Souls, Bloodborne, and Elden Ring.
In RUNE, you are a wanderer of the lands of Obron. The world is dangerous, but full of power if you are willing to reach out and take it.
RUNE combines narrative exploration with tactical combat to capture the environmental storytelling and high stakes combat you love in soulslike games.
Quick Start
This is the quick start version of the game. RUNE is still in development, and this quick start will give you a taste of the full game to come!
This quick start version comes with:
Rules: Straightforward rulebook that covers the rules necessary to try the quick start Realm.
Grim Coast Realm: A fully developed Realm for you to explore, with a Rune Lord for you to seek out and slay. Take what you learned from the rules and put them into action!
Resources: Character and Realm reference sheets to track your playthrough.
Please keep in mind that these are WIP documents, and do not represent the final layout and rules of the game.
Buy Today
Preorder your printed copy of the game here!
Learn More
You can watch the game in action with the first part of an actual play series Spencer streamed recently!
If you'd like to see more RUNE videos, check out this playlist on YouTube for How To Play videos and other actual play streams!

Aaron Voigt did a wonderful review of the playtest material for RUNE that you can check out as well!
Try More
Want to play more RUNE before it is released? Check out the 3rd party collection on itch for more fan-made realms for you to try!
Press Kit
The press kit for RUNE is now available. If you would like to feature RUNE on your show, stream, podcast, or website, please reach out!
Credits
RUNE is being written and designed by Spencer Campbell, Gila RPGs
Cover and Banner art by Eddie Yorke

Interior art by Charlie Ferguson-Avery
Maps generated using Perilous Shores by watabou
Download