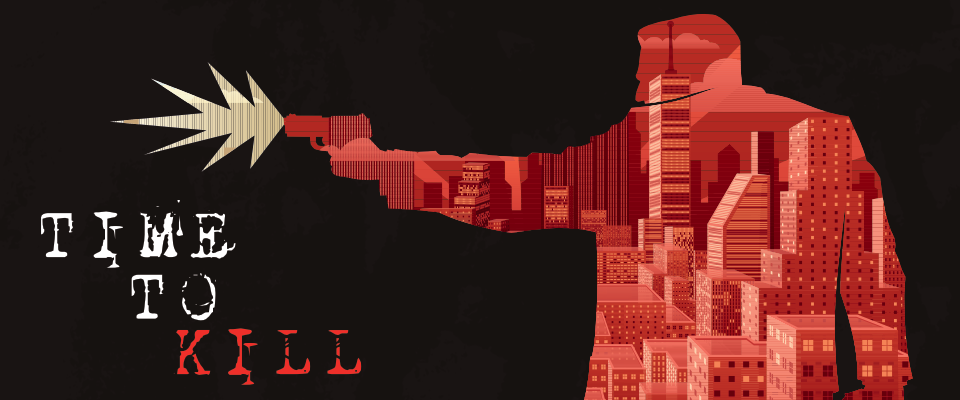 Time To Kill
Everyone has their moment.
Sometimes you gotta wait for it.
Time To Kill is a solo journaling RPG about a hitman waiting in a hotel lobby before it's time to do their job.
They've got time to kill, before it's time to kill.
Play in Time To Kill revolves around rolling a d6, drawing cards, and responding to prompts based on those cards. As you draw more cards, and record your thoughts, your emotions and instincts will shift.
Every passing moment you wait in the lobby could bring you closer to Paranoia or Hesitancy. Or maybe you're seeing things clearly, and will do your job with Cold calculation.
When the Target card is drawn, your wait is over. Time to make a decision. Time To Kill.
Patreon & Itchfunding,
Like all of my games, Time To Kill was first released to supporters of my Patreon! If you want early access to all of my games before they get released, consider becoming a Patron today.
Time To Kill is also Itchfunding! I would love to do a small print run of the game, a 24 page zine. If we fund, anyone who purchases the game on itch, as well as Patrons, will get a coupon code sent to them to get the print at a discount when it arrives in my store!
Actual Plays
Want to see examples of Time To Kill in action? You can read through the journals of some folks who have already played the game. SPOILER ALERT! If you don't want to see any of the prompts and go into the game fresh, don't read these until after you play!
Cannibal Halfling's play through and overview!
Listen to Cat play out Time To Kill in a fantasy setting!
Purchase
In order to download this solo RPG you must purchase it at or above the minimum price of $5 USD. You will get access to the following files:
Time To Kill Spreads
1 MB
Exclusive content
Support this solo RPG at or above a special price point to receive something exclusive.
Community Copies
Grab a copy, and enjoy! If you do, please consider leaving the game a 5 start rating!
Comments
Log in with itch.io to leave a comment.
just bought this at pax, can't wait to play it!!! shoutout to spies/hitman solidarity
This looks really interesting! The premise reminds me of a great book I read in my childhood (sadly I can't recall the title) and the art is great too.
I wish I still had spare money to spend for recreation. It would be fantastic if this was released before the pandemic, hahahaha. I'm gonna add this to the wishlist for when life get better someday.
I guess the only thing I can do here right now is wishing you good business in this trying time!
Best of luck!
Hey I just added a bunch of community copies, so feel free to grab one and enjoy the game!
Oh, I was looking around itch.io and your reply surprised me!
I assumed the game doesn't sell well which must be why it has no community copies. I hope adding more community copies does not hurt your business.
Thank you very much for your kindness!
Will you create a printer friendly version? The game seems super interesting and I really want to print this game but the black background would use way too much ink.
I'll add that to my to do list!