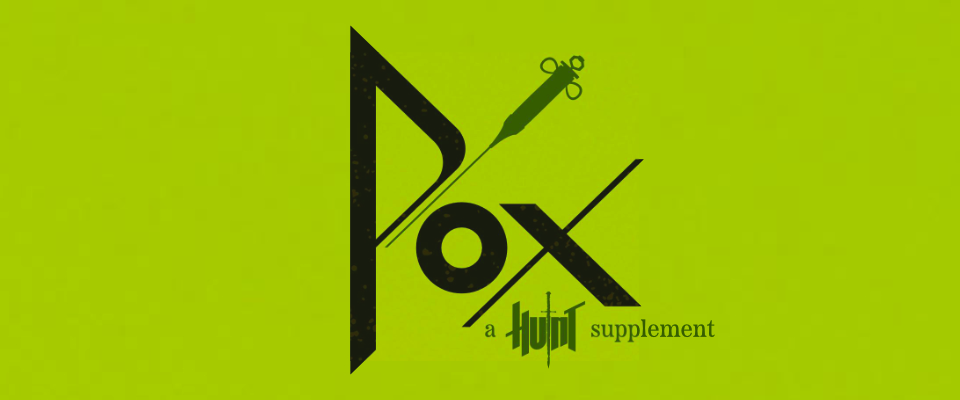 Pox
A downloadable HUNT supplement
Your order bleeds
Your order sits deep within a forest. Its towering walls provide protection to the knights that call it home. Its libraries are filled with centuries of wisdom. Its armories are stocked with the most powerful weapons ever known.
And yet, despite all that, a new threat looms on the horizon, poised to overwhelm the lands you swore to protect and rot your order from the inside.
A disease unlike any other has made its way to your borders. You have watched villages die out overnight. The symptoms multiply, and every treatment administered fails.
What could possibly stand against such a wave of death?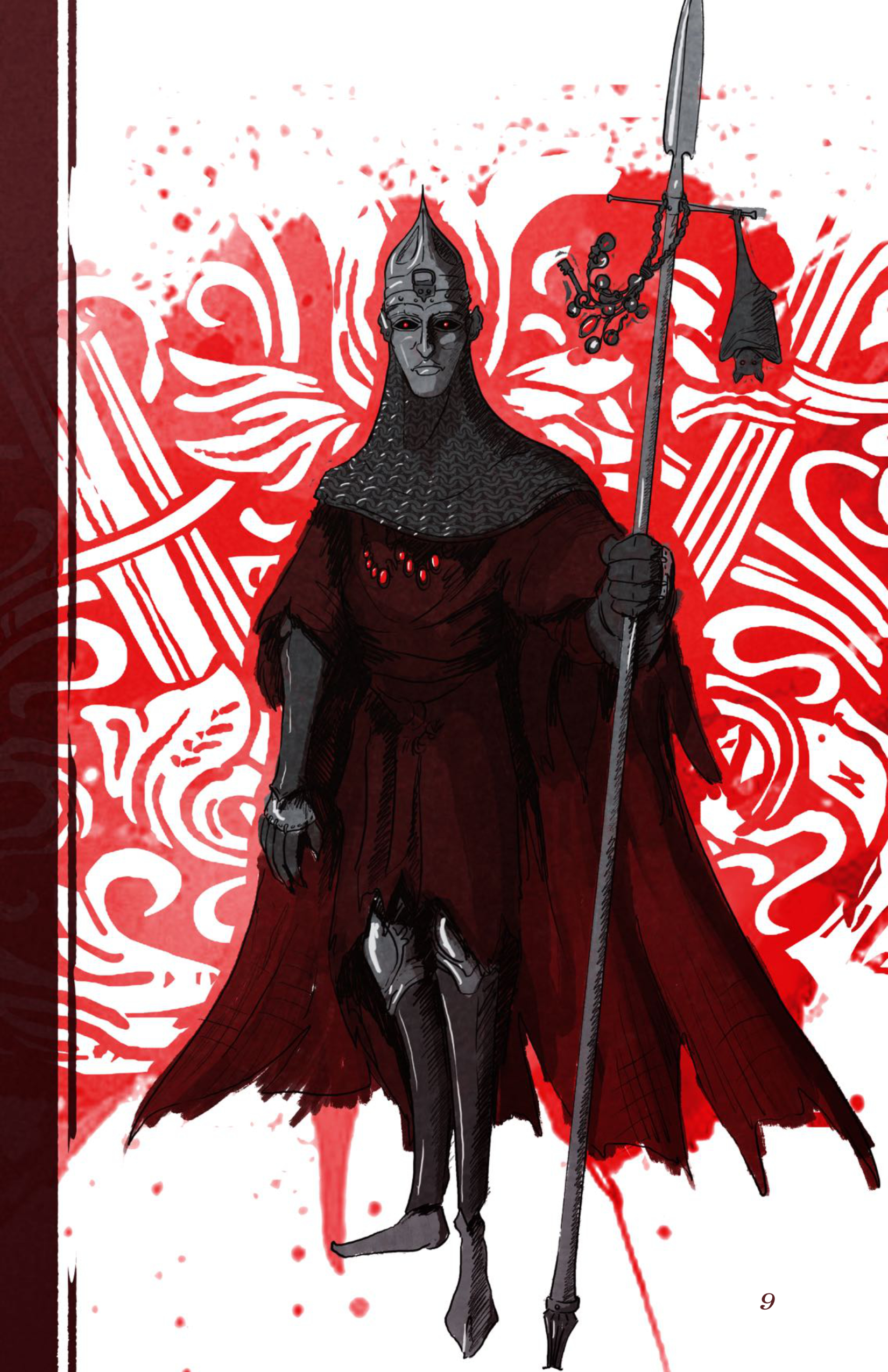 POX
Pox is a supplement for the HUNT TTRPG by Gila RPGs. In it, you'll find a new adventure for your doomed knightly order to complete. The world beyond the forest is being overrun by plague. It is only a matter of time before it reaches your gates. New oaths have been sworn, and the vault has been plundered again in hopes of stopping this ravaging sickness…
Inside you'll find:
A brand new hunt for your knights to explore. Travel to the plaguelands, through new scenes and new challenges to face.
Two new oaths to swear: Blood & Bone
Two new apocalyptic weapons to wield: Skull & Syringe
Three sickly new beasts await you…
This supplement requires the core rules of HUNT.
In Pox, your knights will go on a whole new hunt than before. You can use this supplement as a follow-up adventure for your previous knights, or create a brand new order to face this disease. This supplement involves three totally new scenes, with challenges that bring you to the brink as you leave the forest and cross into the plaguelands.
Pox is cross-compatible with HUNT. You can bring the new oaths and weapons from Pox into HUNT, and vice versa!
New Oaths & Weapons
Two new oaths may be sworn in the face of relentless disease. Oaths of Blood and Bone, the pillars of the wellbeing of the order, have been called to arms.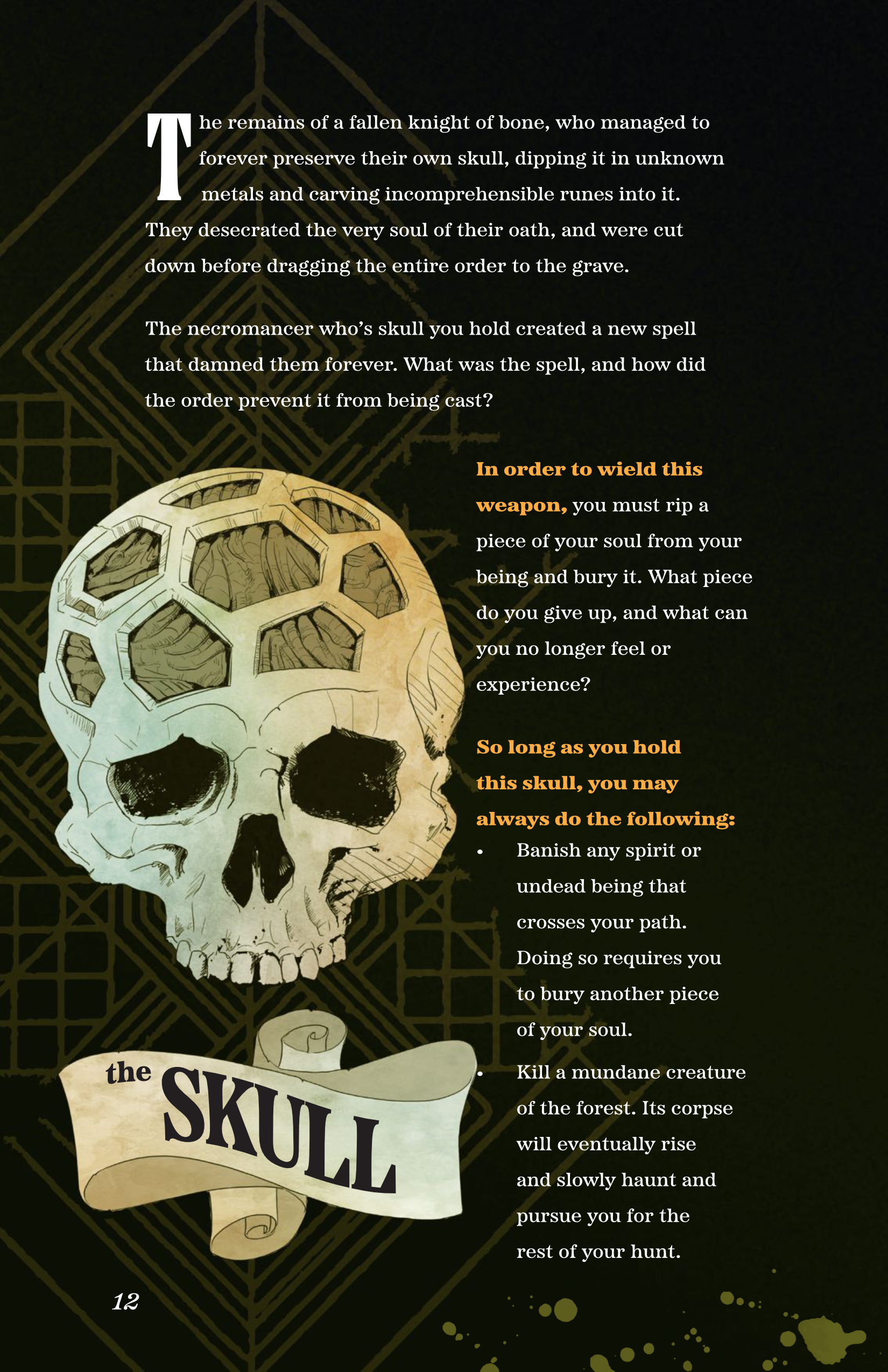 The order's vaults have been opened again, and two new forbidden weapons are ready to be wielded. The skull whispers necromantic secrets in the ears of all who hold it, while the syringe courses with the tainted blood of cursed knights and horrible beasts.
New Hunt & Beast
The knights have been called on a whole new hunt. Three new scenes will take the knights in search of the plague's source, through wastelands and ravaged villages. Waiting for them at the end is one of three new beasts, each a different take on the horrors of life and death.
Print Preorder
A printed zine version of Pox is currently available for preorder! Everyone who preorders the zine will get the digital version sent to them after their purchase. Grab a physical copy to go with your beautiful copy of HUNT!
Purchase
In order to download this HUNT supplement you must purchase it at or above the minimum price of $10 USD. You will get access to the following files: