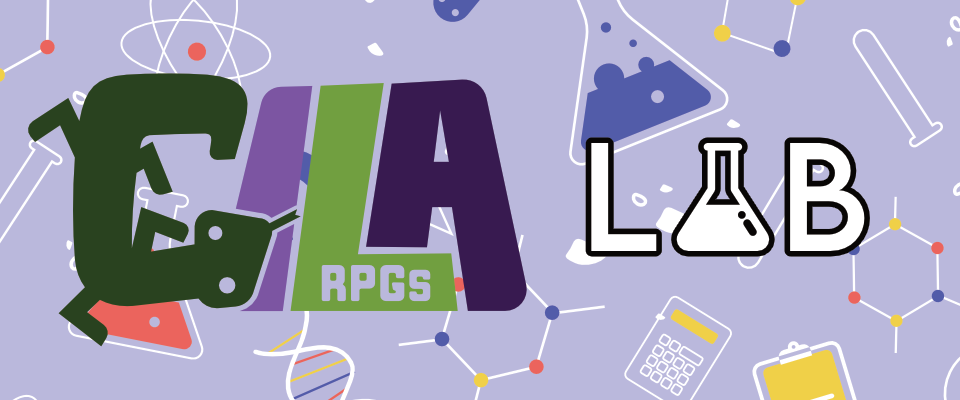 GILA LAB
Welcome to the Gila Lab.
AKA the GiLAB (shout out to Binarystargames for the name).
I've often struggled with finding the best way to share games that I'm currently developing with the public. Versions of games that need a new set of eyes to see if I'm moving in the right direction. Early playtests to throw into the danger room.
So, I created the Gila Lab.
Here you'll find all my experimental and early development versions of games. This will be a growing collection as I add more files to test. It might get a little unruly, we'll have to figure out the best way to organize things when we reach that problem.
For now, I want this to be a place for folks to read and test out my games in development, if you're so interested.
Current Experiments in the Lab
These are the games that I'm currently looking for feedback on, which you'll find in the game files for the page.
NEST: A focused campaign game of a group of Corvus agents on an assassination mission. Branching mission paths, base building, and quick and dangerous LUMEN 2.0 gameplay.
LOOT: A paperdoll style RPG where your character is defined entirely by their loot. West marches meets looter shooter!
DUSK Map Making: Early draft of the map making supplement for the DUSK line of games set in the NOVAverse.
RUNE Basic: A stripped down version of the rules for RUNE. Used as a reference for making Carved With RUNE games.
NOVA 2e Proposal: Ideas on what the next iteration of NOVA is going to look like. Diceless, more customization, and better combat!
NOVA Tactics v0.1: Introducing new combat rules for NOVA, making it a little more tactical. Also shows off some new core mechanics changes to be seen in LUMEN 2.0
Experiments Getting Prepped
These are the games that I am hoping to move to the Gila Lab sometime in the near future.
NOVA New Dawn: Noncombat and exploration mechanics for NOVA
LUMEN 2.0: The second edition of the LUMEN system
LIGHT Gear: A new way to generate and use your loot in LIGHT
LIGHT Faction Turn: Pretty much a board game slapped onto a TTRPG
BLAZE: A RUNE hack for disgraced Spark pilots
Lots more